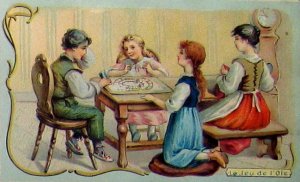 De Jode Pieter (1573-1634).
Pieter de Jode I as engraver and publisher
Pieter de Jode I was the son of the Antwerp publisher Gerard de Jode (1516/17-1591). After having been trained as an engraver in his father's workshop as well as by Hendrick Goltzius in Haarlem, De Jode worked for a short period as a print designer and engraver for his brother-in-law Hans Jacops in Amsterdam. In 1595, he left for Italy where he worked in Venice, Siena, and Rome. After his return to Antwerp and the death of both his older brother Cornelis in 1600 and his mother in 1601, De Jode continued the publishing firm in which he also worked as designer and engraver.
Most plates of Gerard de Jode's stock, consisting of c. 1200 plates with a major focus on maps, biblical history, and ornament prints, were sold after 1601 and Pieter de Jode started a new fund, which would ultimately contain c. 400 plates. Like his father before him, Pieter must have been responsive to changing aesthetic views on the print market, which was influenced also by political, religious, and economic changes in the early-seventeenth-century Netherlands. Whereas Gerard de Jode published prints after renowned Flemish and Italian artists of his day, Pieter de Jode published prints after contemporary Flemish artists such as Peter Paul Rubens, Abraham Janssens, Otto van Veen, and Cornelis de Vos and the Italian artists Giuseppe Cesari, Luca Cambiaso, Paolo Guidotti, and the Carracci. His stay in Italy resulted in a profitable connection with Antonio Tempesta, whose work he published in original prints as well as copies.
For the most part, his own inventions comprised devotional images and saints, although he also designed and published an academic drawing book (1629). Besides publishing new plates and a limited number of plates from his father's stock, he acquired and reissued some older plates, such as a few engraved by Cornelis Cort and singular plates after Lucas van Leyden, Pieter Bruegel, and Hieronymus Bosch, famous sixteenth-century artists, which still appealed to the public. In view of the great diversity of his stock, it may come as no surprise that Pieter de Jode would also have published a board game. The artist who etched the plate remains anonymous. The British Library's catalogue dates the print c. 1670, which means that it would have been published by Pieter de Jode II (1606-c. 1674).
There can be little doubt, however, that his father, Pieter de Jode I, issued the etching. Compared with most plates published by his son, the prints published by Pieter de Jode I stand out for the more constant quality in technique and neatness of the inscriptions, as can also be observed in the Game of Cupid. Another feature that speaks for an attribution to the father rather than the son is the dating of the fashion in the central image. Although care should be taken in dating a print based on fashion, since costumes could be slightly archaic, the dress of the figures at centre can roughly be dated to 1610-'30. Contemporary paintings of elegant companies by artists such as Hieronymus Francken and Sebastiaan Vrancx show similar Flemish dress. The latter was also the designer of a series of European fashions, engraved and published by Pieter de Jode I around 1605-'10, so it can be assumed that De Jode had some fashion awareness.