QUADRO 49

"Portrait de Jean-Baptiste-Jules Bernadotte, Prince de Ponte-Corvo, roi de Suède, Maréchal de France (1763-1844)", François-Joseph Kinson (1771–1839). Olio su tela, 215x140 cm, 1804. Versailles.

Copy after an original by François Joseph Kinson (1771–1839) commissioned by Napoleon for the Hall of the Marshals of the Tuileries Palace in Paris.Kinson's original, painted 1804, was destroyed by fire during the Paris Commune 1871. This copy painted during the time of the Second French Empire (mid 19th century), is our only clue to what the original portrait looked like. The Marshal, wears the Grand Croix of the Légion d'honneur and the Order of the Black Eagle, the later awarded to him in 1805.Since Bernadotte was an occupied man and long time stationed as a military governor in Hanover, Kinson portrait had to serve as a basis, when Jacques-Louis David three years later inserted a fleeting image of the marshal on The Coronation of Napoleon and The Distribution of the Eagle Standards.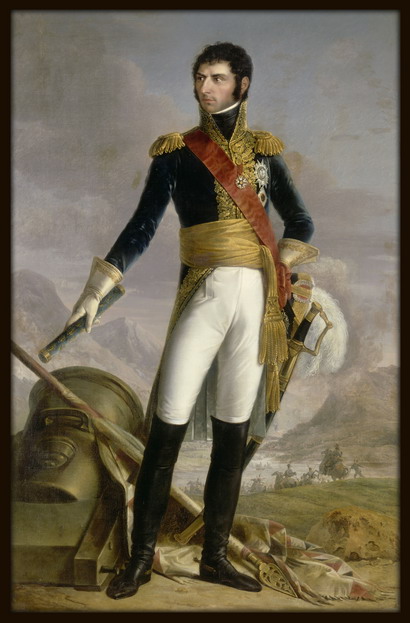 "MAGGIO NAPOLEONICO 2021 - ISOLA D'ELBA - LIVORNO"
MOSTRA
"Casella 58: la Morte dell'Imperatore"
Bicentenario 1821 - 2021
a cura di Luigi Ciompi. Webmaster: Massimo Di Quirico